Elefante Reserve Coffee - Black Edition
| | |
| --- | --- |
| Article number: | Made in Nicaragua |
| Availability: | In stock |
Elefante Black Edition is a unicorn. The Arabica "Elefante" Maragogype is elusive as it is. It is the largest Arabica coffee variety in the world & few farmers want to grow it. Twin Engine's Elefante Black Edition is black honey-processed (sun-dried in its fruit prior to roast) and dark roasted. The largest coffee 'beans' in the world are taken to their maximum size.
Their team in Nicaragua only get to enjoy a bit of this coffee every year. In Ana's words, from smelling it the first time this season, "Andrea! Ese Elefante huele riiico….como cacao, crema….wow." This translates to "Andrea, this Elefante smells sooo good---like cacao and creme. Wow." Ana knows her aromas.
The combination of the signature Elefante Maragogype creaminess with a touch of sweetness from the fruit-curing is unusually smooth. In this bean, the dark roast comes in only at the end with balance, tying it all together.

Elefante Black Edition is only available once per year. It takes a lot of work to manage the 'honey' curing style in addition to already growing the tall & lanky Maragogype coffee plant.
Get it while you can!
Who Made It: Twin Engine Coffee grows, selects, roasts, tastes and packages their coffee directly in Nicaragua. Certified Organic specialty coffee is grown in the Nicaraguan soil which produces incredible taste. Twin Engine Coffee's model keeps the maximum possible resources at the source, creating more jobs in their local community than most coffee brands. Coffee in. Poverty out.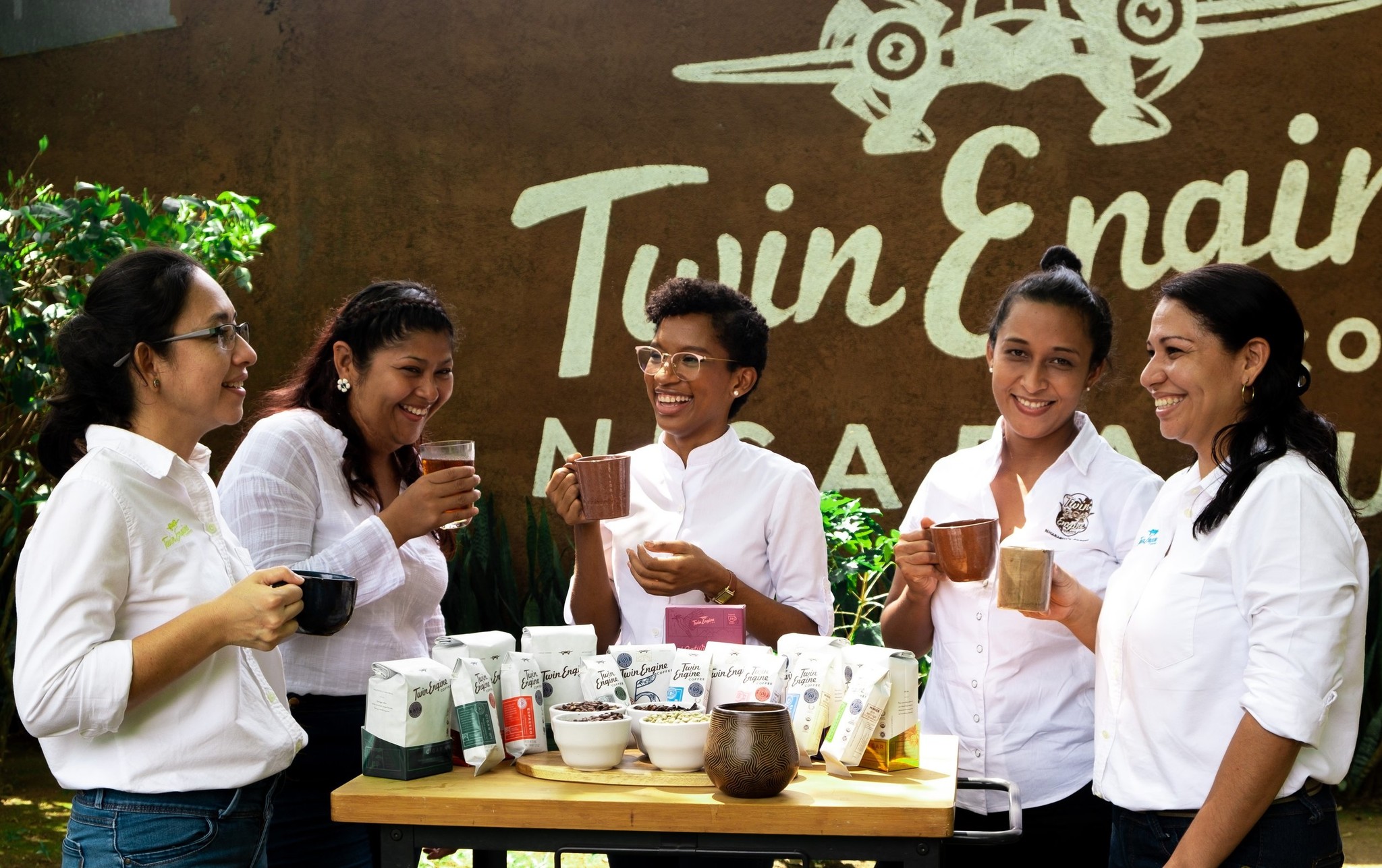 Ingredients: Mountain grown Nicaraguan Arabica coffee
Handcrafted in Nicaragua
0
stars based on
0
reviews